The Turbo Tan at The Arthur Company Salon is the best way to tan without the sun. It's the newest concept in sunless tanning. The tan is applied in a fine mist by a professionally trained technician. Our Pro Tanning System gives you a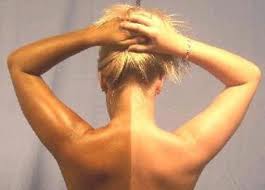 flawless golden tan without the potential health risks associated with UVA and UVB rays (which come from the sun or other methods of tanning the skin).
The Arthur Company Salon's Pro Tanning System is fast, economical, and safe. The active ingredient is DHA. This is a colorless sugar that interacts with the cells in the top layer of the skin. As the sugar reacts with the skin cells, a color change occurs. Repeated applications will continue to darken the skin.