What is airbrush makeup?
The newest and most innovative way to apply makeup! The Arthur Company introduces TEMPTU airbrush makeup to its extensive beauty service lineup.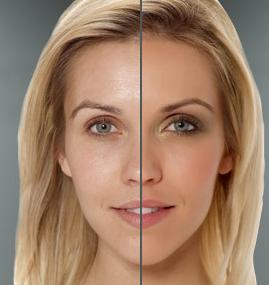 The leader in professional airbrush makeup, TEMPTU gives the look of a natural radiant foundation with impeccable coverage all while being lightweight and long lasting. TEMPTU airbrush makeup is non transferable and there is no need for touchups for up to 24 hours! Now brides and anyone looking for special occasion airbrushed makeup can look flawless in photographs and have it last all day.
The Turbo Tan at The Arthur Company Salon is the best way to tan without the sun. It's the newest concept in sunless tanning. The tan is applied in a fine mist by a professionally trained technician. Our Pro Tanning System gives you a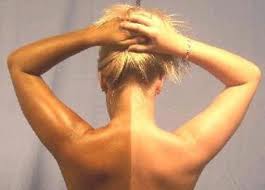 flawless golden tan without the potential health risks associated with UVA and UVB rays (which come from the sun or other methods of tanning the skin).
The Arthur Company Salon's Pro Tanning System is fast, economical, and safe. The active ingredient is DHA. This is a colorless sugar that interacts with the cells in the top layer of the skin. As the sugar reacts with the skin cells, a color change occurs. Repeated applications will continue to darken the skin.
Hotheads Hair Extensions are the innovators of the tape in hair extension method. Our ground breaking extension system uses 100% Remy human hair along with a medical grade adh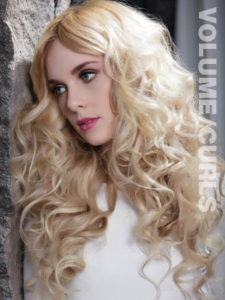 esive to add fullness, length and color all in under one hour. Hotheads Hair Extensions do not use heat or damaging tools during application. Our extensions are sized perfectly so that they do not tangle or matte in the hair like other traditional methods. At Hotheads, we believe that quality is a key component to a great look and we consistently strive to create a product for the salon professional that is simple, fast and extraordinary. Welcome to the new image of style. Welcome to Hotheads.
The Keratin Complex Hair Therapy by Coppola is an infusion system that thermally replaces Keratin back into the hair cuticle, rejuvenating and smoothing the hair. This revolutionary service eliminates friz and reduces curl, leaving the hair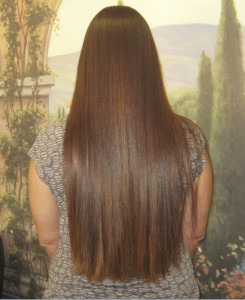 soft, healthy and luminous.
Now offering KERATIN EXPRESS BLOWOUT. This one hour service lasts up to six weeks resulting in smoother, silkier, more manageable hair. Perfect for all hair types 
Question: Can the Keratin Complex Treatment be done on chemically treated, relaxed or straightened hair?
Answer: Yes; in fact, the Treatment Therapy treatments work to repair damage caused by chemical treatments. It is recommended to wait two weeks between any chemical services and adjust iron temperature based on hair type as listed in instructions.
Hair Design, Color, & Highlights …
Hair Design
At The Arthur Company, we realize we are not just cutting hair, we are creating an image. Our stylist pay close attention to detail which allows us to  "personalize" a look to an individual's features, hair type, and lifestyle.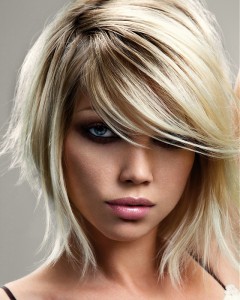 Hair Color
We specialize in all phases of hair coloring, with an emphasis on meeting each client's individual interests. Corrective coloring is done by appointment with consultation first.
What better way to relax and unwind than a soothing body massage. We offer several forms of massage at The Arthur Company Salon, including Swedish, Deep Tissue, Hot Stone, and pregnancy. All massage sessions are available from 30
minutes to 1 1/2 hours. Any massage you choose will leave you feeling relaxed and pampered.
Manicures & Pedicures …
No visit to The Arthur Company Salon is complete without spending some time in our nail department. Our experienced nail technicians are experts when it comes to manicures, sculptured nails, gel nails, Shellac manicures, and spa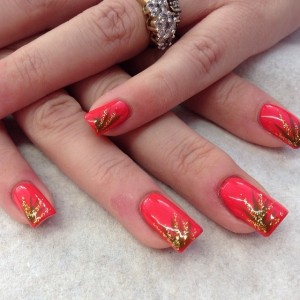 pedicures. Our trio of European spa pedicure chairs make it a wonderful experience to share with a friend or two. Relax and enjoy listening to music or watching T.V.

Some of our latest nail styles.
Nova Eyelash Extensions have a reputation of being the purest, safest and healthiest kind of extensions. They are fume-free, as well as glycol and carbonate free and ophthalmologist tested. Nova Eyelashes are enhanced with plant
extracts, peptides and multi vitamins to promote healthier natural lashes. They are individual lashes, and have a wide range of palette colors, textures and sizes. Nova is an instant "Pretty" for any women that desire longer, fuller lashes.
Eyebrows – Microblading &  Shading
Info Coming Soon
Awesome subtitle about spa
Facials …
Helping to provide healthy beautiful skin is the number one goal of our skin care department at The Arthur Company Salon.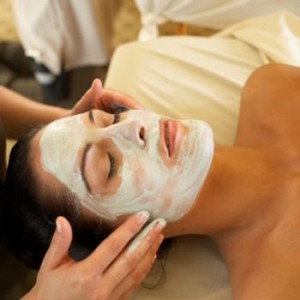 Ultrasound Facial: A science based repare system where the treatment uses low-frequency sound waves to repare the skin at a cellular level.
Microdermabrasion: A revolutionary skin rejuvenating procedure. Ideal for both men and woman seeking to turn back the effects of time and sun damage.
Anti-Aging facial: A revitalizing treatment that instantly reduces signs of fine lines and wrinkles.
Spa Facial: A therapeutic and relaxing facial that leaves your skin cleansed, exfoliated and balanced.
Deep Cleansing Acne Facial: Designed to clear congested skin and control acne. It will minimize the appearance of your pores and revitalize stressed and dull skin.
Back Facial: A deep pore cleansing back treatment that exfoliates, refines and hydrates.
Let us help make your special day as memorable as possible. The Arthur Company Salon specializes in formal hair design and makeup artistry for weddings and proms!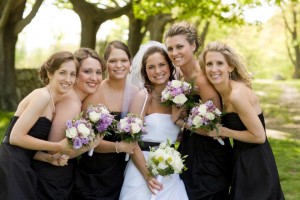 You deserve the wedding look of your dreams. When you are looking for that perfect style to complement your wedding dress, our unique touches and exceptional attention will make your wedding look  just what you have always dreamed of.
Keeping up with the latest styles and fashion trends is important to us. We also offer hair and eyelash extensions to help extend your beauty. Consultations for bridal parties are recommended and a deposit is required when  wedding parties are  booked.
Our Travel Team is available for on site wedding hair and makeup: Lynne, Sabrina & Megan.